At Hardwood Digital we assist you with your website design, social media, and online marketing needs. We offer a full service package, so you sit back and we look after the lot. Alternatively we empower you with the tools to do it yourself.
To give you a hand with creating your online presence here are some of the resources we use for website design, social media and online & email  marketing.
Some links provided are affiliate links, we get paid a small referral fee, however there is no additional cost to you for using these links.
Domain registration is ownership of the address online, eg hardwooddigital.com. It has two parts, the name (hardwood) and the extension (.com).
It is worth considering purchasing both the .com and the .com.au extensions for your name (and maybe more), as a way of brand protection.
When setting up your domain also consider where your target market is. Officially .com is US based, but generally it is considered a global web address. However the .com.au may suit your needs perfectly.
We use Digital Pacific for our domain name registration. They are an Australian based provider and have a good history of reliable service.
Availability of domain names can be checked directly at  www.digitalpacific.com.au
Another place to check name availability is: namecheck.com. The advantage with namecheck is you can also check availability of social network usernames, but they don't show the availability of .com.au extensions.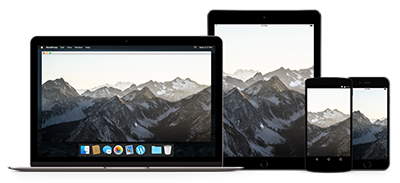 The Content Managment Sytem (CMS) is the structure behind how your website manages data. We use wordpress and it's a no-brainer.
WordPress have over 60% market share and almost 10 times the share of the #2 CMS. The New York Times, CNN, Mashable and Ebay all use WordPress to manage their blogs, and with continued growth and popularity of WordPress that dominance will continue.
What that means for you…. WordPress is easily customised. If you have problems, chances are someone had the same problem before…. so Google help with the solution.
Find out more at wordpress.org. If you use self hosted WordPress it is installed via the cPanel of you website, so you won't need downloads from the site.
Plugins are what make WordPress easy to customise, as they add functionality without the need to code. There are even more plugins available than themes.
These are some we use often to enhance  the back end of the sites we build.
Yoast: SEO and google analytics. Two plugins that  ensure your pages are optimised for search engines. They improve your ranking by making sure you have the elements in place to get seen for a particular word or phrase.
DiviBooster: A great addition to the Divi Theme, allowing additional customisations and changes to the theme.
Monarch and Bloom: Two plugins from Elegant Themes, they add social sharing functionality and an email optin popup to the website.
Akismet: A fantastic plugin that prevents spam in comments on your blog and website, if you intend on having a blog this one is a must.
BuckupBuddy: Does what it says and backs up your website. Backups are a must to ensure piece of mind, in case your site is hacked, or something else happens, and needs to be recovered. BackupBuddy allows backups to be scheduled automatically and stored at a remote location. It also caters for complete site migrations.
The links here go to the publishers website of each of the plugins, but most plugins are loaded directly from within WordPress interface on your website, so its best to search and find them in there.
With online marketing it is important to build an email list, it is the cheapest and one of the most effective ways of ensuring your business stays top of mind.
We recommend using ActiveCampaign, it is free to set up a trail account and for just $9US a month you get a tonne of automation for lists of up to 500 people.
The emails are mobile responsive and look great. The interface is easy to navigate and lists can cut, lsiced diced tages and segmented as required.
Sign up for an account at activecampaign.com
We hope these tips help sort some of the issues you may have and highlight the tools that we use for website design.
Please let us know what you think and how you get either on Facebook, or the contact link at the top of this page.
If you still feel very overwhelmed don't fret. Let us know and we are more than happy to sit down and discuss the options for setting up domains, hosting, webste design and online marketing for you.